Burton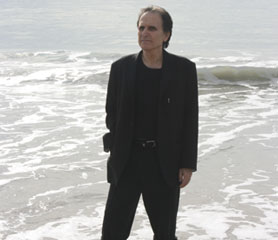 | Celesta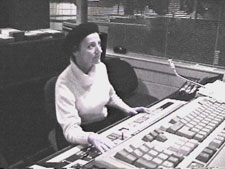 | Electric Arts Duo

Burton Beerman
Composer, clarinetist, Burton Beerman's music spans many media, including, solo, chamber, and orchestral music, interactive real-time electronics, interactive video art, theatre, dance, and musical score for documentary films. His works have been the subject of international, national and public television and radio broadcasts, including ABC, NBC, CBS, Fox News, NPR and PBS. Beerman's works have been recognized by over thirty professional journals and publications, and his activities have received national and public television networks broadcasts. LIVE! with Regis & Kelly Television Show (ABC), The Eastern European Talk Show "RTL-Klub Reggeli", HEAR Radio, ( Hungarian-Austrian Radio), and the week-long Pepsi Sziget International Festival (broadcast at Margit Island in Budapest, Hungary, which annually attracts over 500,000 people).
CNN and CNN International, FutureWatch, and The World Today, broadcast Beerman's Virtual Video Opera, Jesus' Daughter to a viewing audience of 50 million plus, showcasing the music, dance, video and interactive technology utilized in the opera. The opera addressed a critical social issue of Violence against Women~Children-at-Risk and was chosen as a Video Installation ArtWork exhibited in Switzerland and Italy, endorsed by UNESCO-CIRET, sponsored by the United Nations, at the New York Metropolitan Museum of Art (MOMA), Lincoln Center Gallery, and Dance on Camera Festival. CNN maintains a webpage as a source of information on the story and the opera: http://www.cnn.com/TECH/9602/performance_art/index.html.
Beerman continues to be a major creative force in the American music arena. Milton Babbitt, a Pulitzer Prize honoree, William Shubael Conant Professor of Music Emeritus at Princeton University, and a member of the composition faculty of the Julliard School states of Beerman. "He is a virtuoso performer and a knowing sophisticated composer and musical thinker."...
Most recently his 90 minute multimedia chamber oratorio TIKVAH ("Hope") was featured on PBS. TIKVAH, scored for saxophone quartet, soprano voice, digital video/film and dance ensemble based on the memoirs of living Holocaust survivor Philip Markowicz has received over twenty performances to critical acclaim. "Beerman's "Tikvah" breathes a stunning honesty musically and sets an ardent mood of inspiration" (Atlanta Journal Constitution).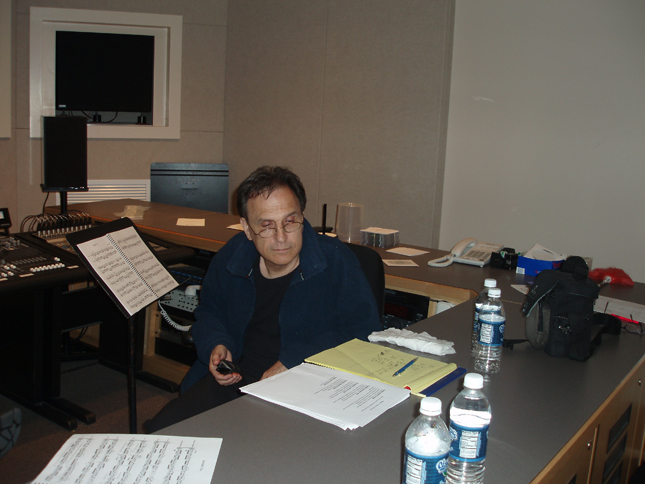 Beerman's music, characterized as "spicy, captivating, and filled with exotic sounds and lush textures" (Los Angeles Times), has been presented at prominent venues and festivals worldwide, such as the Edinburgh International Art Festival in Scotland, New York's Carnegie Concert Hall, The Chicago Sinai, Martin Luther King International Center in Atlanta, Rudolfinum Performing Center, Prague, the Haag, Amsterdam, OrfRadioFunkhaus, Vienna, Chopin Hall, Mexico City as well as throughout Australia, Canada , Europe and Asia.
The Warsaw National Philharmonic performed and recorded Beerman's Morning Calls for B-flat clarinet and orchestra featuring Richard Stoltzman as clarinetist under the baton of George Manahan, present music director of the New York City Opera. Morning Calls received a performance by the Memphis Symphony Orchestra with Beerman as soloist. Beerman has been hailed by audiences as one of the leading clarinetists of contemporary and avant-garde music whose virtuosity and technical control of the instrument establish him as a remarkable and compelling performer.
Amongst some of his prestigious international awards and honors is the 2005 Barlow Endowment Commission for Music Composition, "The Barlow Award encourages and financially supports individuals who demonstrate technical skills and natural gifts for the composition of great music." the 2008 Governor's Award for the Arts in Ohio, selected as one who is recognized as a "distinguished artist sustaining extraordinary artistic talents and achievements throughout his career", a 2008 CINE Special Jury Award, the 2007 CINE Golden Eagle Award as composer for the film documentary 203 Days produced by bbarash productions, LLC. (others who share the CINE award are Steven Spielberg, Ron Howard, Marvin Hemlisch, and Ken Burns).
First Place Winner International Society of Bassists for Voices, for soprano voice and contrabass (1989), a Lipscomb prize for Romance, piano and tape (1986), the Arthur Honegger Prize, Fondation De France (1979), the Martha K. Cooper Prize for orchestra (1984), Meet the Composer and Meet the Composer/Global Connection grants, and the 1999 Olscamp Research Award for outstanding scholarly and creative accomplishments.
Recent projects include eight week summer residencies for four years serving as Music Director for The Hungarian Dance Theatre, Budapest. During the residency, Beerman developed original compositions for their concert programs and served as principal clarinetist. Beerman was invited as guest composer for a five week residency at STEIM Research Center in Amsterdam where he presented concerts and masterclasses both in Amsterdam and at IRCAM, France.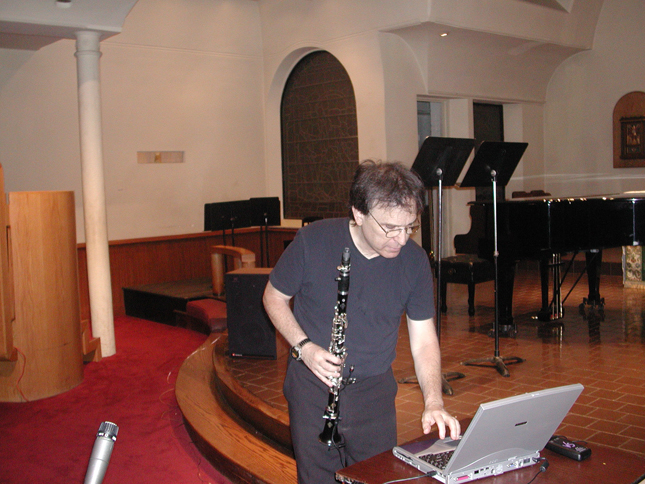 Beerman has over ten recordings to his credit, which have garnered excellent reviews, the most recent CD release Beerman Unplugged…. almost (CPS-8757), 2005, can be found on the Capstone Label, "Living Voices in Contemporary Music" His ground-breaking recording The Electric Clarinet on the Capstone Label sold out and is in its second pressing.
Beerman received his Master of Music and his Doctor of Musical Arts degree in composition with a cognate in clarinet performance from the University of Michigan (1971) and his Bachelor of Music in composition from Florida State University. His composition teachers were John Boda, Harold Schiffman, Ross Lee Finney, Leslie Bassett, George B. Wilson and Eugene Kurtz. He is the founder of the internationally acclaimed New Music & Art Festival at Bowling Green State University, now in its 30th year and served as the Director of the MidAmerican Center for Contemporary Music from 1998-2008. The New Music & Art Festival has been a springboard for bringing a diverse group of artists and composers together and serves as a prestigious venue to showcase their music. Amongst some of the composers who have been hosted are John Adams, Milton Babbit, William Bolcom, Anthony Braxton, John Cage, Chen Yi, John Corigliano, George Crumb, Mario Davidovsky, Anthony Davis, Philip Glass, Lou Harrison, Karel Husa, Paul Lansky, Pauline Oliveros, Bernard Rands, Terry Riley, Christopher Rouse, John Harbison,Frederic Rzewski, Gunther Schuller, Bright Sheng, Joan Tower and more than 200 other guests and artists.
He is presently distinguished professor of the arts (music composition) emeritus at Bowling Green State University.

Celesta Haraszti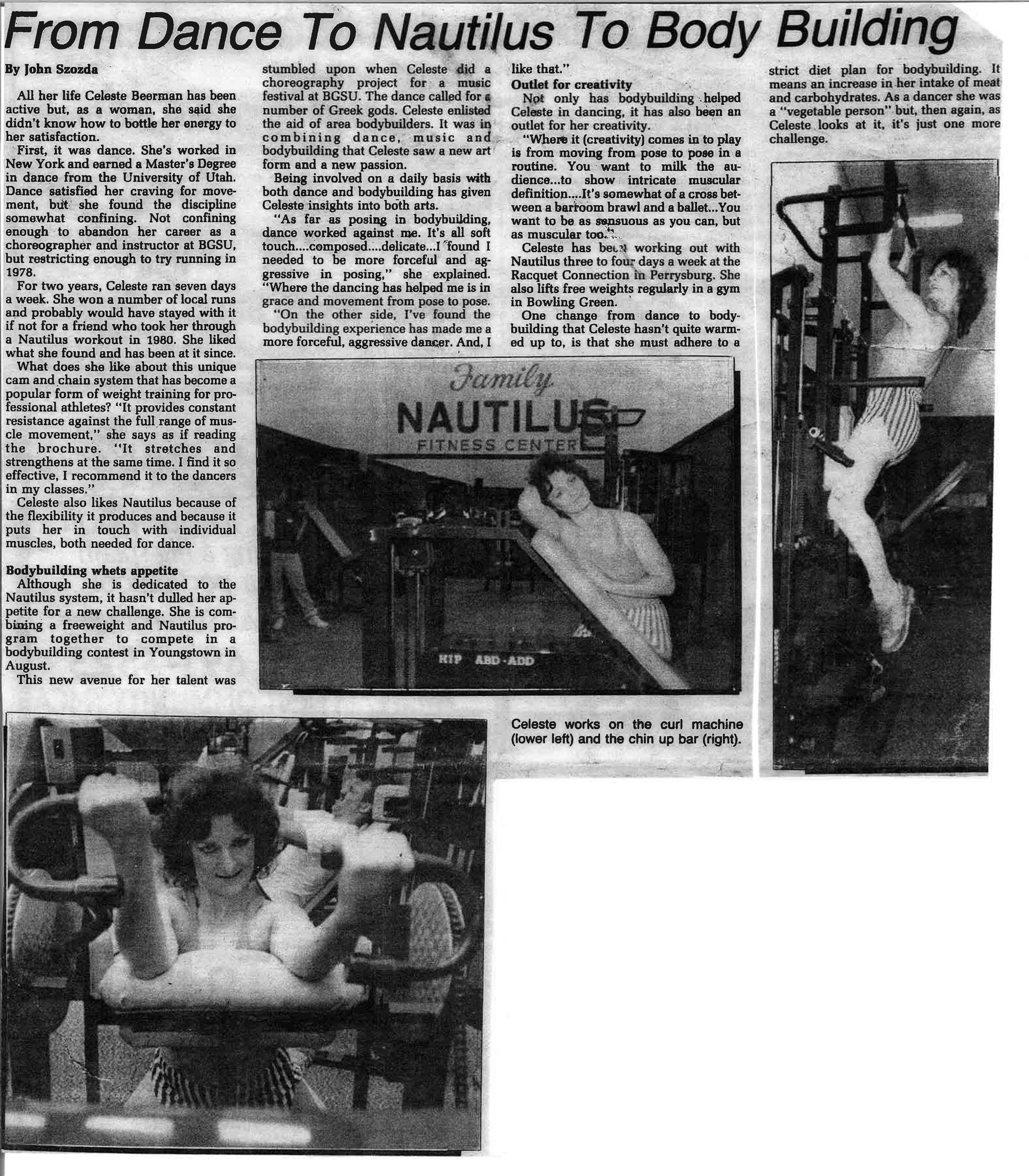 Celesta Haraszti, began her dance training in Budapest, Hungary and later studied Fine Arts in Dance/Choreography from the University of Utah. She has been acknowledged as "one of the leading soloists of the avante-garde dance world…" by the Cleveland Plain Dealer. Having firmly established herself as an undaunted collaborator with many internationally-known composers and directors of multimedia productions, she has performed and created over 40 works. Since 1982 she has toured as a member of the Electric Arts Duo ensemble performing throughout the United States, Canada, and Europe. "Ms. Haraszti has a uniquely individual virtuosic style that combines the strength of an athlete with the grace of ballet and is noted for her dramatic ability to establish a perfect equilibrium between the rival magnetisms of music and dance." The late John Cage referenced Burton Beerman's NIGHT CALLS for clarinet and solo dancer, " a real " tour de force", beautifully executed". Her teachers have included, Viola Farber, Bill Evans, John Wilson and Gus Solomons, Jr. Master classes with artists Alwin Nikolais, Murray Louis, Bill T. Jones, Daniel Nagrin, Marcel Marceau, and David Parsons.



/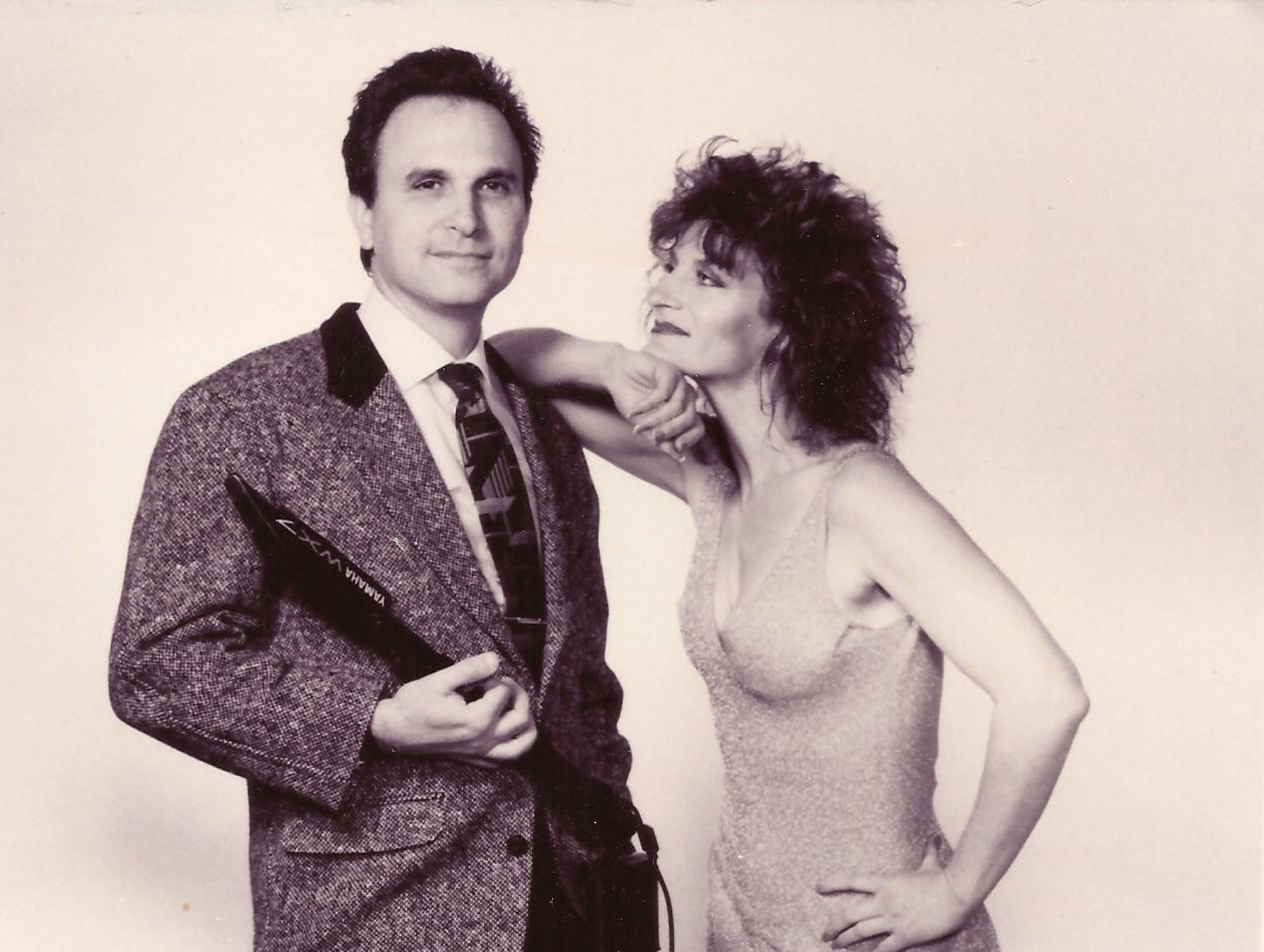 The Electric Arts Duo is an intermedia performing arts ensemble composed of composer, clarinetist Burton Beerman and dancer, choreographer Celesta Haraszti. The ensemble particularly incorporated interactive music and video technologies going back to the mid-80s, using such hardware as multiple slide projectors, color dyes dropped in water and projected on dancers with plastic projectors and Amiga Computers.
The clarinet processed its clarinet sounds with MIDI effects units, controlled with footpedals and a pitch-to-MIDI converter to drive MIDI voice modules with the sound of the clarinet. Using Amiga Computers, the Duo worked in a Mandala Programming Environment. This allowed the Duo to control both MIDI sound and video in a world in which a camera placed the live dancer in a computer constructed projected world. Later the Duo replaced MIDI voice and effects modules with the multiple processor Capybara 320 sound design system from SymbolicSound using the Kyma software.
The Duo incorporated the BodySynth in the 90s, a wireless sensor system that attached to the dancer at different locations on your body by Velcro. The system uses a wireless guitar transmitter to send signals determined from her movements to a Bodysynth receiver. The movements of the dancer then determined changing MIDI data as placed in a programming environment. At first KeyKit programming environment by Tim Thompson was used then the Kyma software was used with the Capybara 320.